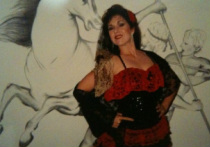 Performing
Alexis O'Donahue has been performing since before birth! Her mother was performing Shakespeare on stage while expecting, so you can truly say theatre and music is in her blood.
Some of her favorite roles are Rosina in The Barber of Seville, Mother Abbess in The Sound of Music, Aldonza in The Man of La Mancha, Mary in Jesus Christ Superstar, Golde in The Fiddler on the Roof, and Lizzie in Bach's Coffee Cantata.
Along with classical and musical theatre, Alexis founded the band Just Girls, a pop rock cover band, was lead vocalist in The Ricky J Groove blues and Jazz band, and cast, co-produced, and directed the Loopala variety show for The Children's Hospital of Seattle.
She is a featured audio-book narrator for Open Book Audio, and is especially proud of the Alice's Adventures in Wonderland audio book, on which she did every single voice.

---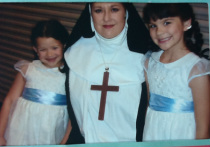 Teaching
Alexis was trained as a scholarship student in the William Vennard Bel Canto classical technique by Maestra Carole Chardonnay, a direct pupil of Professor Vennard. Under her tutelege, Alexis studied ear training, theory, solfeggio, conducting, the ability to sing emotional roles while keeping your vocal production at top efficiency, vocal health, and vocal physiology and acoustics. Along with the art and science of singing, Maestra Chardonnay passed on the art of teaching. Her motto; "You will never understand something, until you can successfully pass it on".
Alexis' mission is to help her students create a strong, flexible instrument that will allow them to sing as their hearts desire. She also covers vocal health and hygiene, so students will keep their beautiful voices throughout their lives.
These techniques also apply to professional speakers, audio-book narrators, voice over artists, and anyone who speaks in public. Alexis has helped trial lawyers, ministers, teachers, students who do presentations for classes and sales executives who must be able to present business plans in high stress situations.
---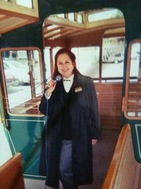 Additionally...
Alexis is also the creator of Vocal Mastery Training, a workshop for groups and companies who desire to feel more confident with their speech or seminar production, but need real-life, time efficient strategies that work in their busy lives. She understands how important it is to make every second count for her clients, and will help you to create a practice that you can stick to, that works with your life and your schedule. She has learned from and worked with Tony Robbins, T.Harv Ekker, Mark Victor Hansen, Blair Singer, Richard Green, and more. These luminaries of the speaking world know the importance of keeping their most important tool, their unique voice, healthy and functioning at its best.

Isn't it time you found your unique voice? Child or adult, homemaker or corporate executive, your voice is your most important calling card and lasting impression. A healthy trained voice also sounds younger, and voice training has been called the newest "Anti-Aging Makeover!" Voice is the expression of your being, the deepest core of your self. Give yourself (or your child), the gift of training this unique instrument of voice to its fullest potential. It is my pleasure to guide and assist that learning with technique, experience, and great respect. Head over to the contact page and let's get started!


---